The Jayco Difference
We Do Things a Little Differently
At Jayco, we pack a ton of extra value and standard features into our units that other manufacturers don't, making your travels more fun and saving you time and money in the long run. How do we do it? Keep reading to discover what makes up The Jayco Difference.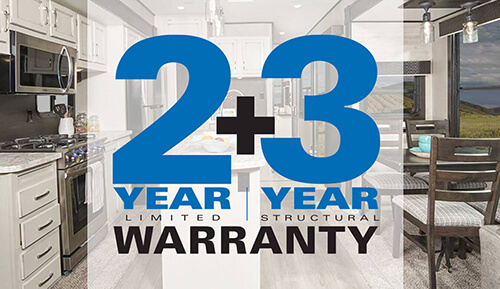 The Jayco 2+3 Warranty
The Jayco limited warranty covers you for 24 months, or 24,000 miles for motorized products, whichever comes first. That's 730 days, two full camping seasons. It's coverage that lasts twice as long as the industry standard. We don't stop there. A third year of structural coverage makes the industry's best warranty even better.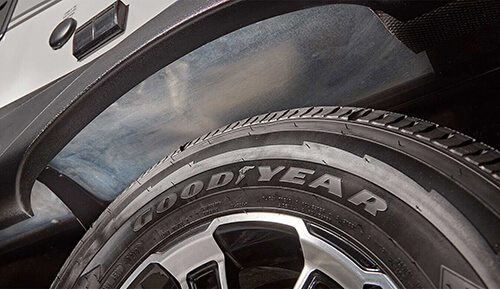 American-made Goodyear® Tires
Tires are one of the most important elements to safe and comfortable towing and driving. That's why choose to install Goodyear® tires with rugged fabric-steel, higher speed ratings and greater carrying capacities on most units, standard.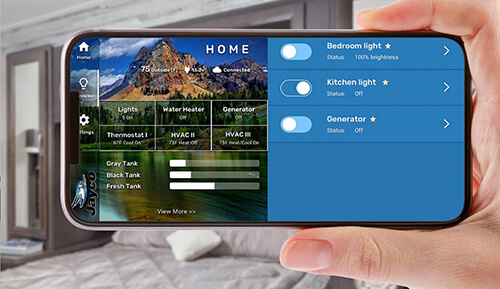 JAYCOMMAND™ Smart RV System
There's a "smart" version of just about everything these days, why not RVs too? This exclusive mobile technology connects you to your unit from just about anywhere. Monitor and control key RV features in the palm of your hand, make your camping experience simple.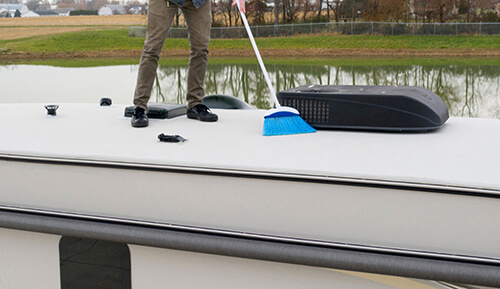 Magnum Truss™ Roof
Whether it's a heavy snowfall or you're heading up on the roof to clean, you want be sure your unit can withstand the weight. We take several extra steps to give you that confidence. The Magnum Truss™ Roof System is the strongest roof in the industry. In testing, it withstands 50 percent more weight than the competition.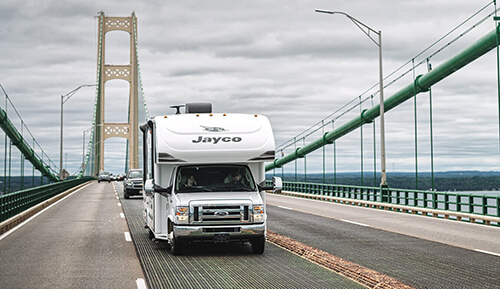 The JRide® Ride and Handling Package
No more dreading the drive. Each Jayco motorhome is equipped with an exclusive blend of precise handling and stability technology that makes the journey as exciting as the destination. Premium shocks, a balanced drive shaft and more make for an on-the-road-experience you have to feel to believe.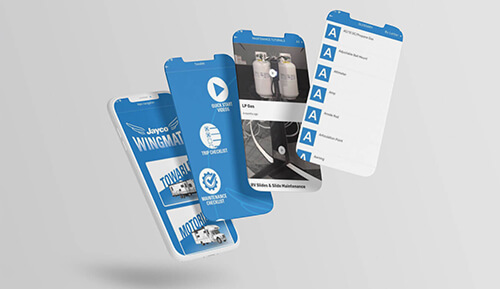 The Jayco Wingmate™ App
Wingmate is our exclusive, user-friendly mobile app with all kinds of handy tools and information. Get the most out of your experience at the campsite and beyond with quick-start videos, maintenance checklists, how-to tutorials, trip and packing checklists, campsite considerations, Jayco Owner's Manuals, and an extensive glossary of RV terms.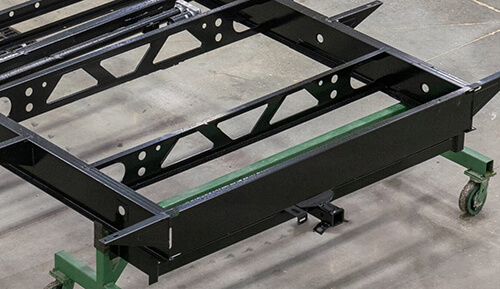 Custom Frames
Metal frames are counted on to help RVs endure the rigors of the road and elements—and they're not all created equal. While other manufacturers often rely on stock frames, we refuse to settle. Every Jayco RV is built on a custom frame, designed and sized specifically to best support each unit.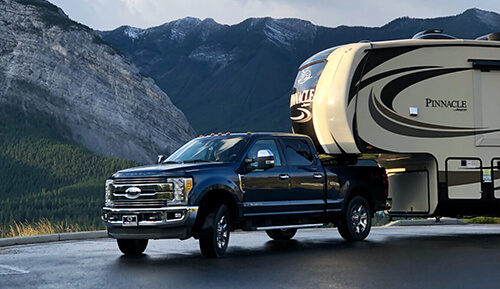 5- and 4-Star Handling Packages
Like JRide for our motorhomes, these packages combine the latest towing technologies and components to make hauling a travel trailer or fifth wheel smooth and stable. Dexter axles with electric brakes, an advanced pin box, rubberized suspension and more, make our bigger trailers among the most towable.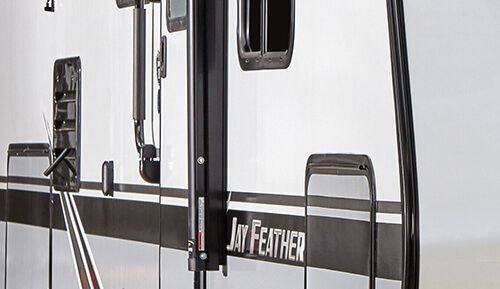 Stronghold VBL™ Laminated Walls
Yes, you can have a durable, well-built coach that's not going to weigh you down. Our exclusive process uses vacuum bonding to form a super-durable structure designed specifically for heavy use while still reducing weight and the chances of delamination.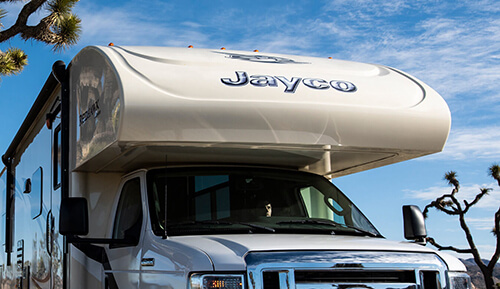 One-piece, Seamless Front Caps
Jayco's seamless, one-piece front caps help keep your coach out of the service bay by resisting damage from moisture and debris. Competitive designs connect multiple pieces, leaving gaps and accelerating wear.